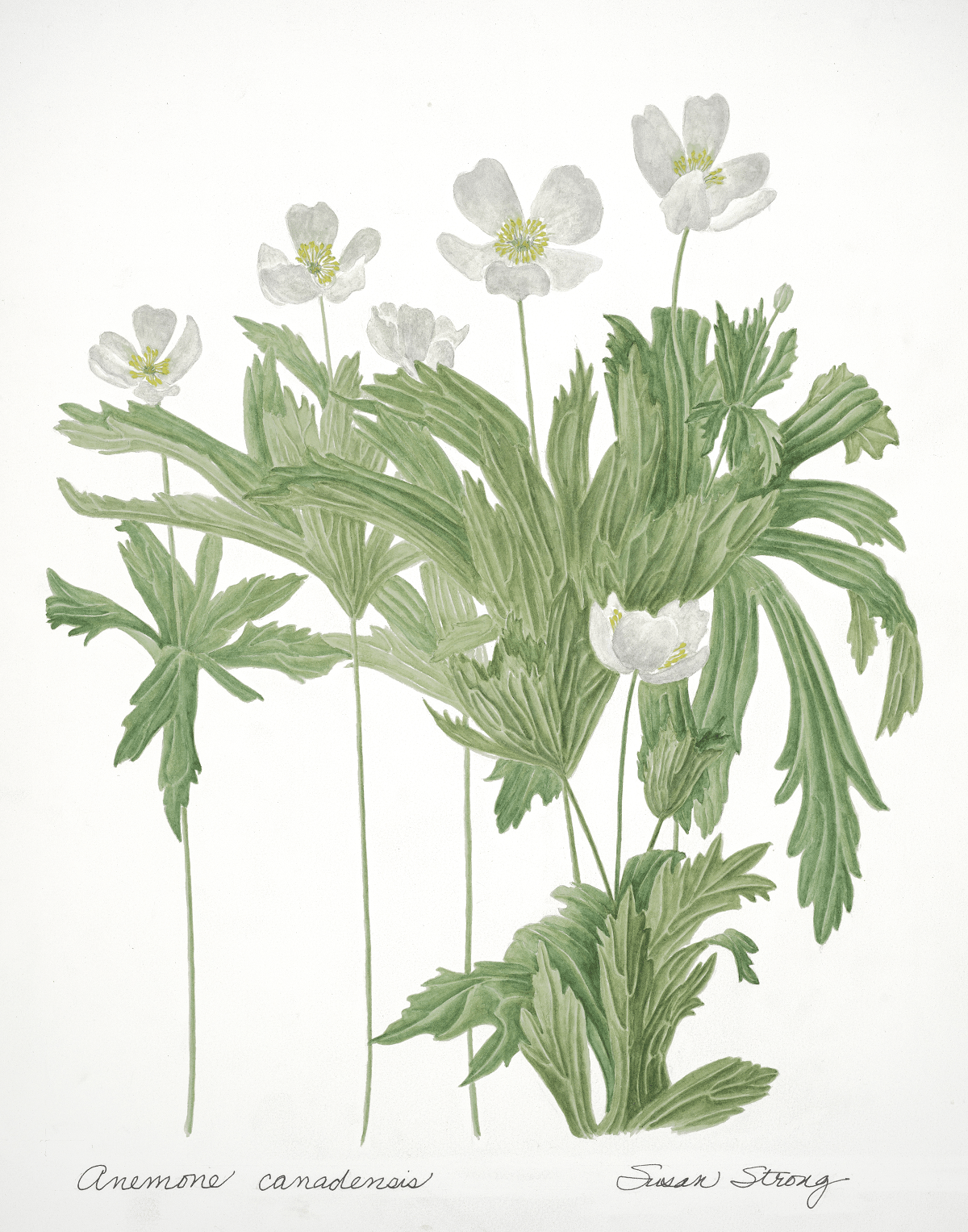 Anemones form large clumps of white flowers in June. They seem to thrive on our damp soil. They will self seed, but it takes several years for a substantial clump to form.
They have no fragrance, but create a delicate floral presence.
Prints of some paintings may be made by request. Allow about three weeks for prints to be completed and shipped. Please use the contact button below if you would like to make a request.