Download This Free Art Print Today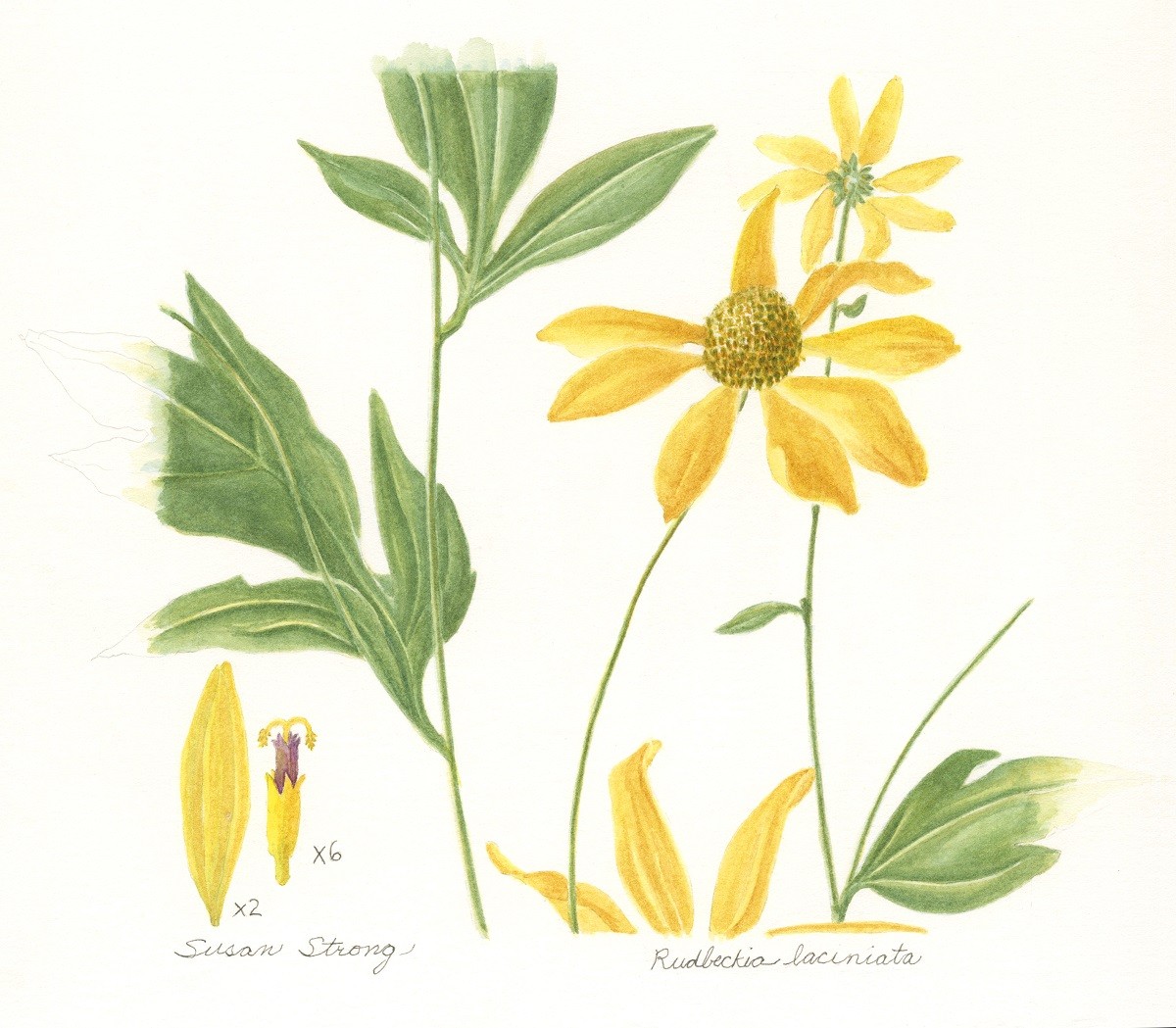 *Seeds of this plant are available at Prairie Moon Nursery along with lots of other native seeds. I often order seeds from them, but I don't make any profit from telling you about them. www.prairiemoon.com
This is a small print for a very tall plant. It grows as tall as I stand and makes a beautiful bright yellow fall addition to my garden. Rudbeckia laciniata greets my guests as it takes over the space that had blooming day lilies earlier in the summer.
In my yard here where the summer is short, and often wet, this coneflower grows in the full sun. Farther south it may want the protection of shade, as it does not like to be very dry.* It spreads happily on its own, so is not a good choice for a small space. The butterflies and bees flock to it. As it gets cool during fall nights, I will often find bumble bees sleeping in the center of the flowers. During sunny days our butterflies also arrive searching for nectar.
The painting is about 12" x 12," but you are free to print it any size that works for you on your printer. It seems sturdier, if your printer will accommodate card stock or paper heavier than printer paper. On the other hand, printer paper will work well, if you want to make a print for a birthday card. Or stick it with a magnet to your refrigerator.
Please Add Your Name and Email Below and Print Will Be Sent Direct to Your Inbox
I am offering this print as a free gift when you join our mailing list. Primarily the newsletter will send out messages about nature, and about protecting and encouraging our birds and insects and native plants. We'd be happy to have you join us.