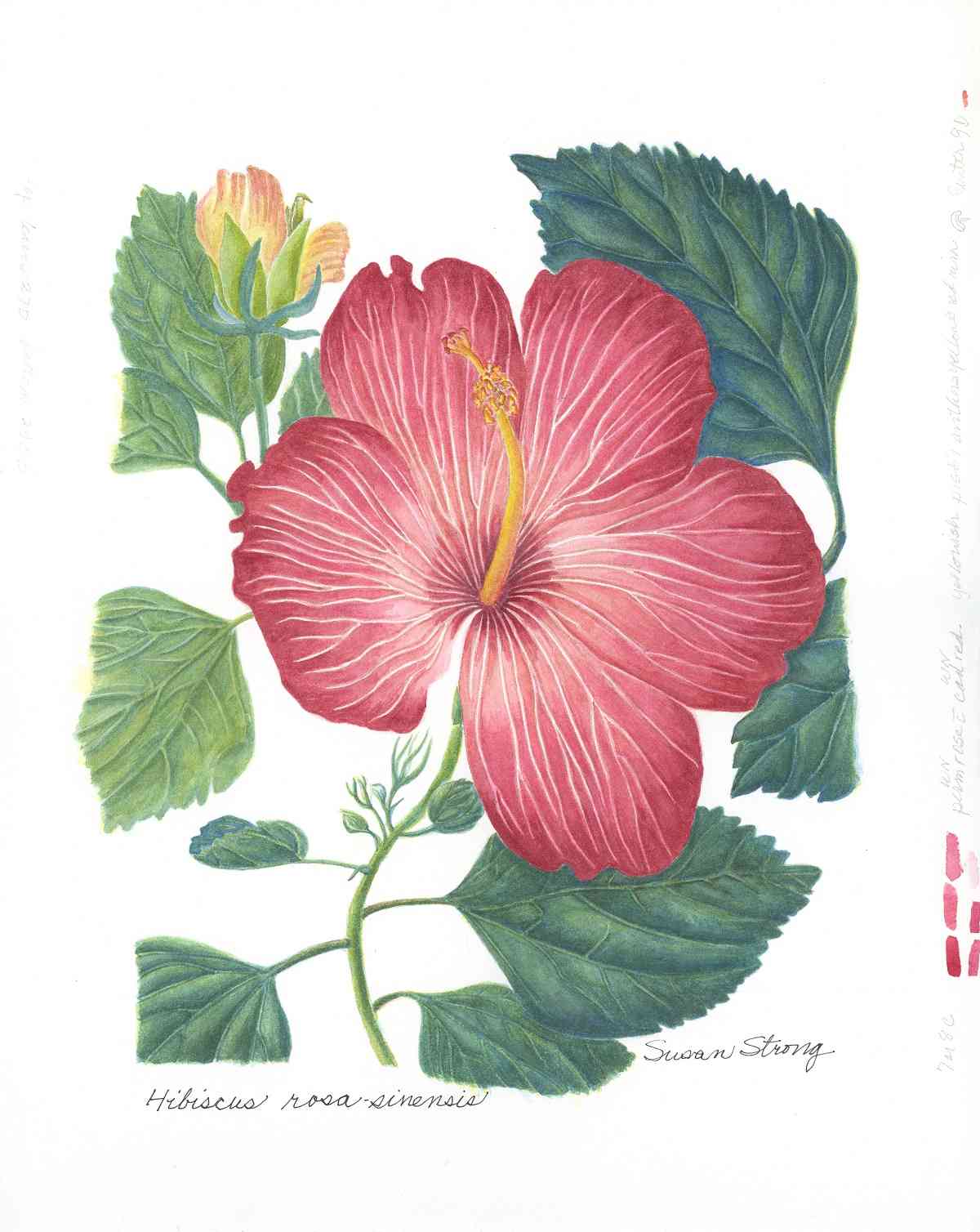 This Cheerful bright red hibiscus grew in a large pot on our Florida back porch for a year, until we left for the summer and it could not survive the hot summer without water. Hibiscus thrive on lots of water and fertilizer. They will live a long time, if they are cared for. My son moves his 30-year old hibiscus inside in the winter in Minneapolis and back outside in the summer. It has become root bound, but with fertilizer and water, keeps on blooming.
This print is available to purchase from our sister site Singing Flower Studio. 
These botanical prints are printed with special archival Giclee inks guaranteed for 75 years or more. This is different from prints pulled from my inkjet printer that will only last for 3-5 years when exposed to daylight.
The prints are numbered in sequence from 1 to 100 and are signed by the artist in pencil in the lower margin of the print. This means that no more than 100 will ever be printed.
Each printed image fits inside an 11 x 14" window of the mat. Each double mat has an outside dimension of 16 x 20" and is ready to be dropped into a standard frame. Standard sized frames are available at most big box stores or at art supply stores.
Prints are shipped in a sturdy box. The shipping cost is included in the price.
Please click the button below to find out more.