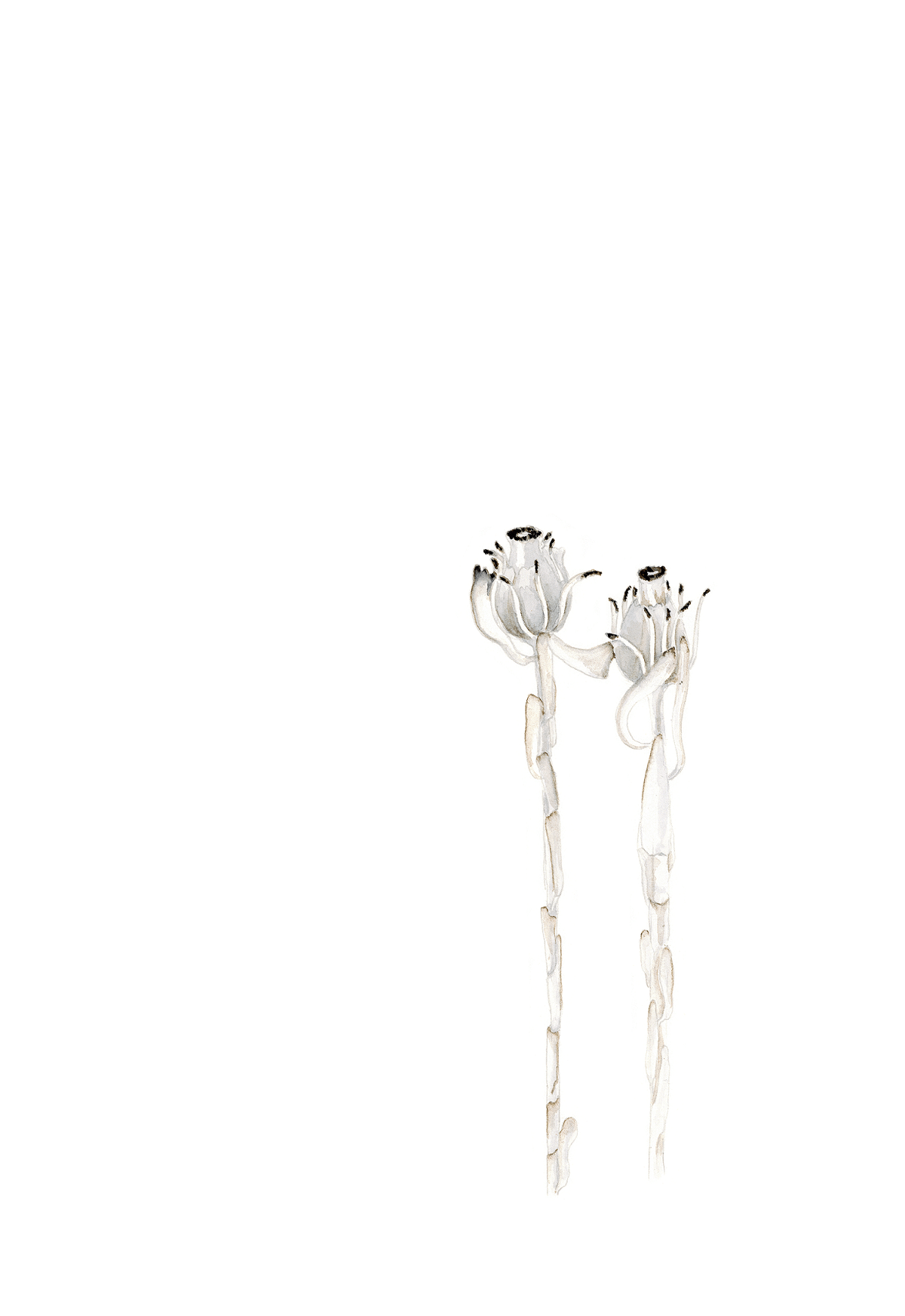 These Indian pipes were hiding under leaves along the ridge above Lake Superior. They are only about 4 inches high, so they can be difficult to find among the green plants.
Since they have no chlorophyl they depend on food from rotting wood on the ground.
Prints of some paintings may be made by request. Allow about three weeks for prints to be completed and shipped. Please use the contact button below if you would like to make a request.