Rosa sp 'Tahitian Sunset'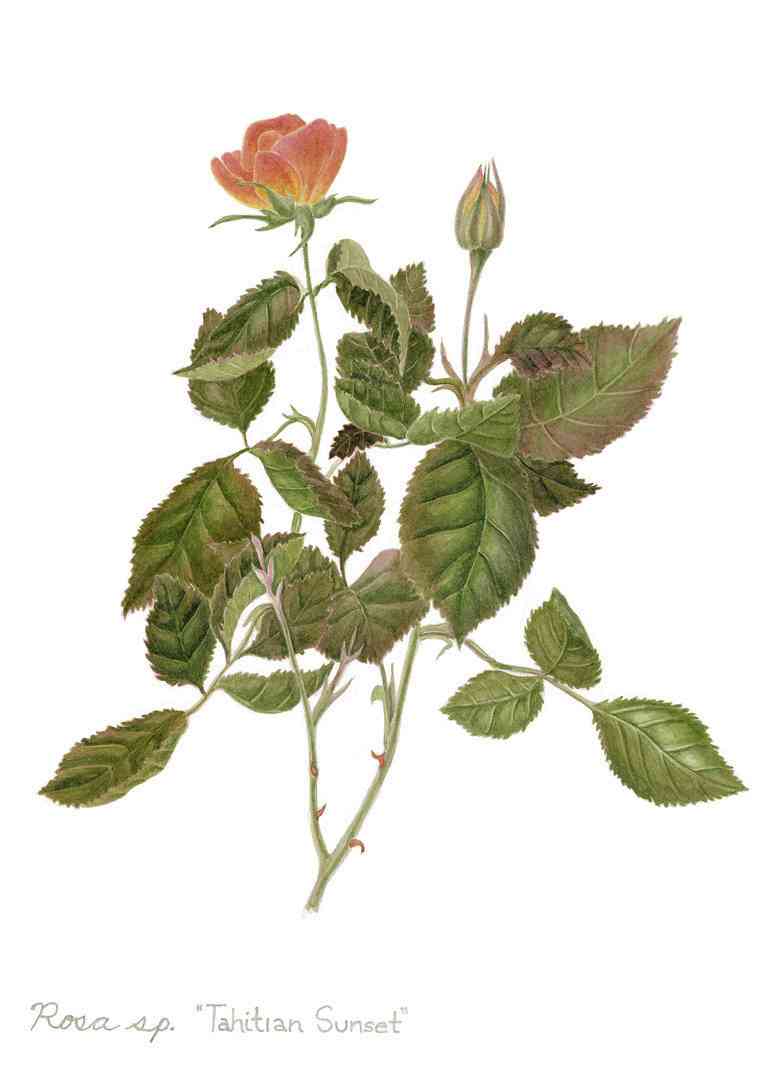 This rose was for sale at a garden store at the time I was studying at the Botanical Art Academy in Sarasota, Florida. I enjoyed its perky demeanor and the ease with which it bloomed continuously.
Prints of some paintings may be made by request. Allow about three weeks for prints to be completed and shipped. Please use the contact button below if you would like to make a request.