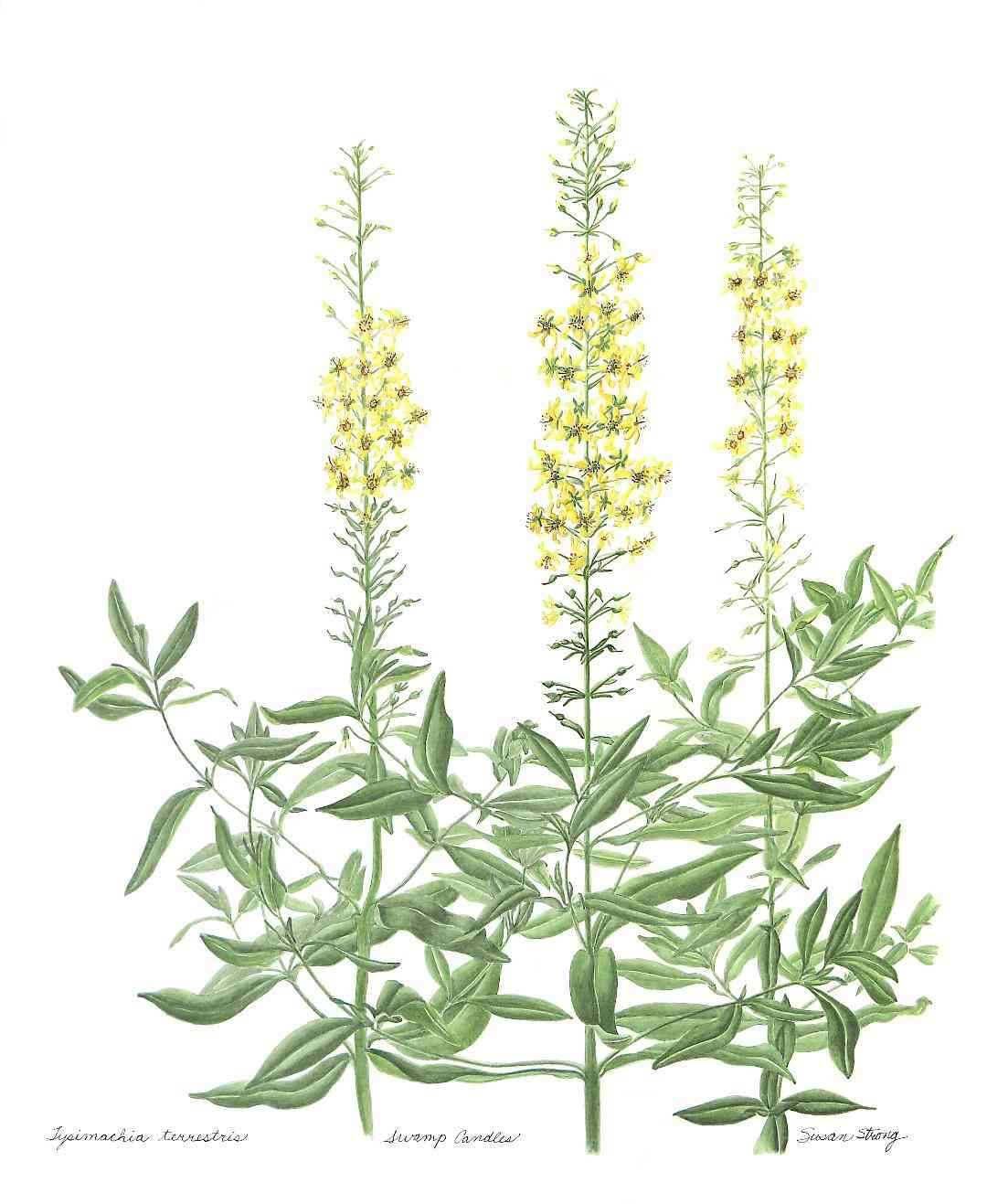 This is another lysimachia species. It forms these upright yellow heads that resemble candles. They have made themselves at home in a sunny wet area behind my studio.
They seem to have appeared like serendipity one summer and they are quite happy repeat performers.
Prints of some paintings may be made by request. Allow about three weeks for prints to be completed and shipped. Please use the contact button below if you would like to make a request.