Verbena hastata and Junonia coenia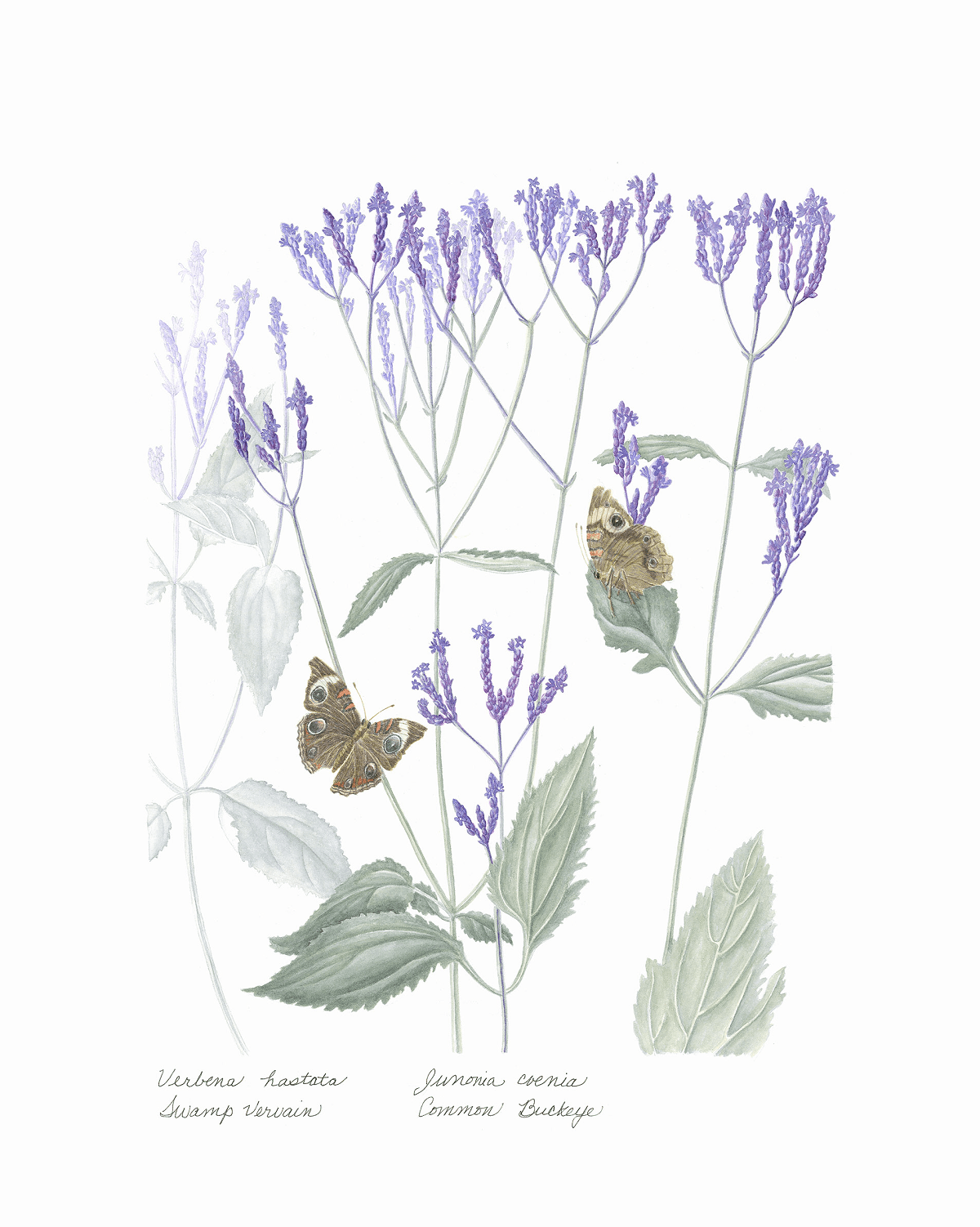 Verbena grows tall in my prairie garden. Its 5-foot tall plants can be seen towering above the other flowers in August. That is where the little buckeye butterfly finds it in the late summer. I love the way it waves in the breeze, bending with the currents off Lake Superior. This painting is now in the Anderson Library Collection at the University of MN Arboretum in Chaska, MN.
The Anderson Library owns the copyright on this painting, so it cannot be reproduced.