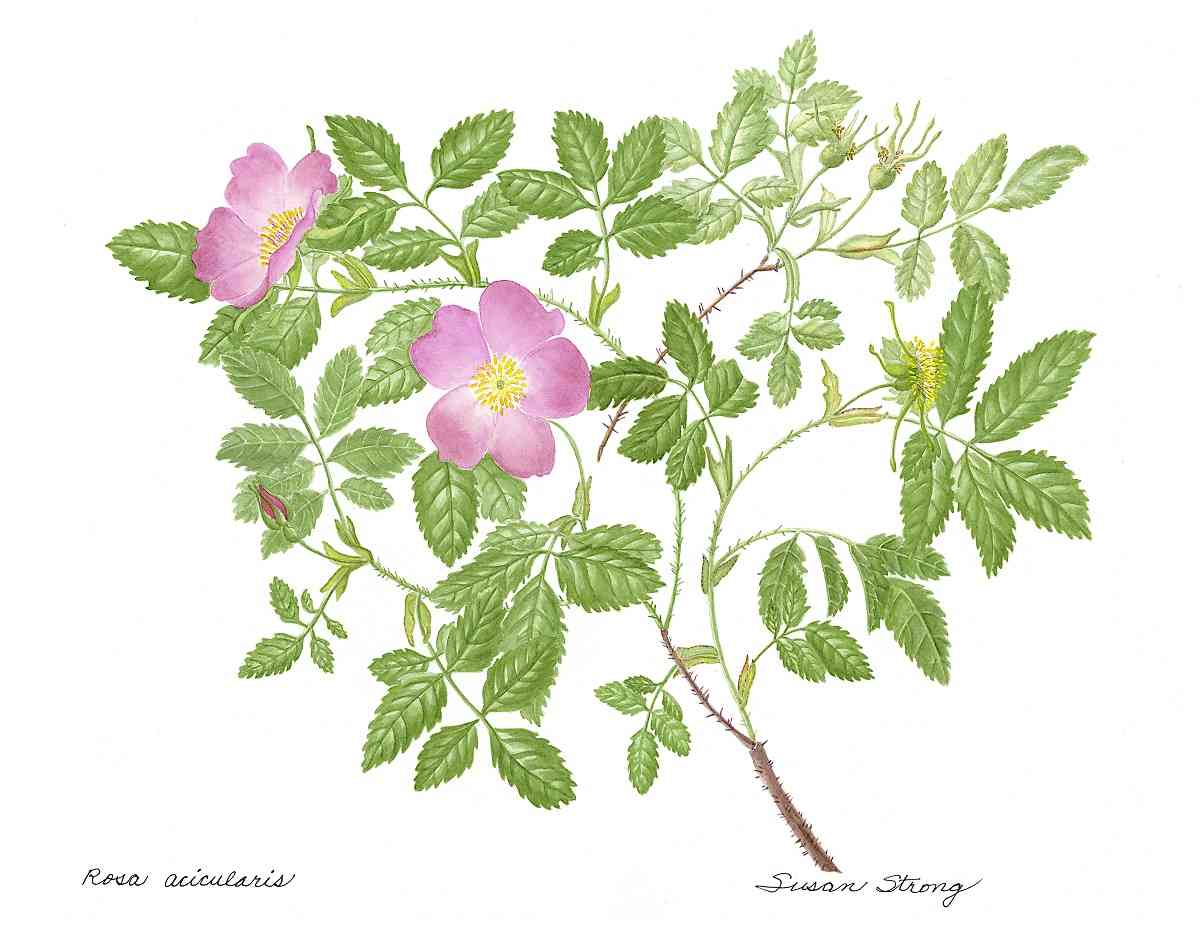 There are a lot of wild roses in northern Wisconsin. Unlike cultivated roses, most of them have just a single set of petals. This one blossoms very early June and has thorns along its stems. Wild roses are often tough little plants. I found this one hanging over the edge of an embankment above Lake Superior. Thorns do not deter deer, so they are often eaten back and need to regrow. In the fall they have beautiful orange fruits that are high in vitamin C and are often used for jellies.
This print is available to purchase from our sister site Singing Flower Studio. 
These botanical prints are printed with special archival Giclee inks guaranteed for 75 years or more. This is different from prints pulled from my inkjet printer that will only last for 3-5 years when exposed to daylight.
The prints are numbered in sequence from 1 to 100 and are signed by the artist in pencil in the lower margin of the print. This means that no more than 100 will ever be printed.
Each printed image fits inside an 11 x 14" window of the mat. Each double mat has an outside dimension of 16 x 20" and is ready to be dropped into a standard frame. Standard sized frames are available at most big box stores or at art supply stores.
Prints are shipped in a sturdy box. The shipping cost is included in the price.
Please click the button below to find out more.